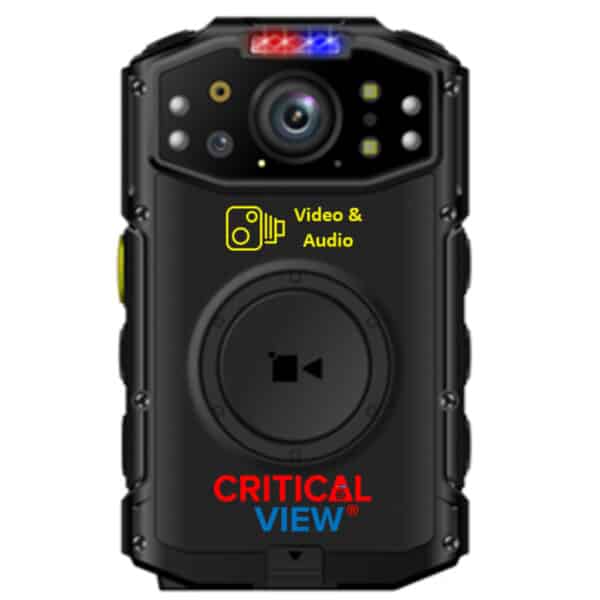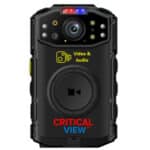 Critical View® CV01 4G Body Camera
Introducing Critical View® CV01 4G Body Camera….
Critical View® Honest Opinion: The search is over for the world's best Body Camera. Everything about this Body Camera is brilliant, the feel, design, durability, build quality are all outstanding. It boasts remote live viewing of incidents what occur from your Control Room or even your Home. It brings the best Night Vision available on Body Camera, from pitch black to a clear image, you can set Auto Infrared or Manual! It comes with a handy SOS button which causes an alarm to go off on the Dispatchers PC and automatically streams live Audio & Video for situations to be monitored. The operator can take appropriate action based on what they are witnessing live. It has clear flashing Blue & Red warning lights which can be turned on to make members of the public more aware of recording. It even has an In-Built laser which reassures you that the body camera is seeing what you want it to see. It has a PTT button, the software we provided has PTT in-built free of charge or clients are free to install their own PTT application. After all the operating system is Android 8.1 giving you access to thousands of apps. CV01 has built in NFC, it is just a perfect solution for security guards, it is a Body Camera, Two Way Radio, NFC Tag (Patrol Tracking), GPS Tracking and a Smart Mobile Phone all in one! Not forgetting it has a very bright Torch/Flash also. You can start video recording by pressing the centre button or the button located on the top . CV01 comes with the ability to mount the body camera on traditional mounts, for example it can be screwed onto the same mounts as photographers use. It comes with a dock capable of Data Transfer & Charging. It is IP68 Rated and can withstand the outdoors easily. The software provided free of charge is great and gives organisations the freedom to create Users & Group, you get an alert each time a User Signs In/Out. You can view over 20 cameras live at one time. You can even open the Camera remotely to see what you staff are up too. CV01 comes with a Front/Selfie camera meaning your staff can take part in important conference calls when required. Clients are free to choose their SIM Provider, we recommend a Data Plan of around 5GB to start, and then you can decrease if you like. We recommend VOXI by Vodafone, as this has No Contracts and can cancel at any time. Please see below links of our Footage Quality (Day & Night). We also have SIM Critical® plans available if clients want to ensure the device(s) have the best network signal available.
Features:
Description
Item specifics
| | | | |
| --- | --- | --- | --- |
| Condition: | New | Manufacturer warranty: | 12 Months |